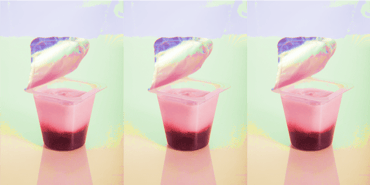 In recent years, increasing pressures to improve the sustainability and recyclability of food packaging, coupled with health & safety concerns, have resulted in development projects to replace PS in food packaging in a wide variety of end-use markets on a global scale - and dairy products packaging is no exception.

However, as a perishable food with a specific set of requirements for packaging performance and product protection, developing an alternative to a tried-and-tested packaging solution isn't as simple as plugging in a new material. Specific characteristics must be maintained, from packaging function, to barrier performance, to Proposition 65 compliance – all in the form of a more sustainable and recyclable product – in order for a material solution to be considered viable for use in a form-fill-seal dairy products applications.

Continue reading to learn more about the key requirements for PS replacement in FFS dairy products applications to consider when evaluating alternative material solutions.
---
Material structure has been designed for recycling through a polymer-specific recycling stream (i.e. RIC #5)

Solution uses no mineral fillers or additives to maintain original density for sorting during recycling

Alternative materials solution results in a simplified structure and does not require a complex mix of materials to achieve specifications

Delivers down-stream sustainability advantages for an overall reduced carbon footprint

Materials used present opportunities for incorporation of post-consumer recycled products

Materials used have viable opportunities for re-use of recyclable materials into other applications (recycling in practice - not just in theory!)

Design uses colors that do not compromise recycling potential & re-use opportunities
---
Today there are more choices than ever when considering dairy products packaging materials, and with increasing industry pressures on sustainability and concerns with Proposition 65, ICPG provides material replacement solutions for FFS dairy products using our XPP Enhanced Barrier Polypropylene solutions to check the box on all key requirements for PS replacement in FFS dairy products applications made easy.
Interested to see how XPP stacks up against alternative materials like PS and PET? Download the XPP Properties Comparison Cheat Sheet to see how XPP performs in comparison to other packaging solutions: